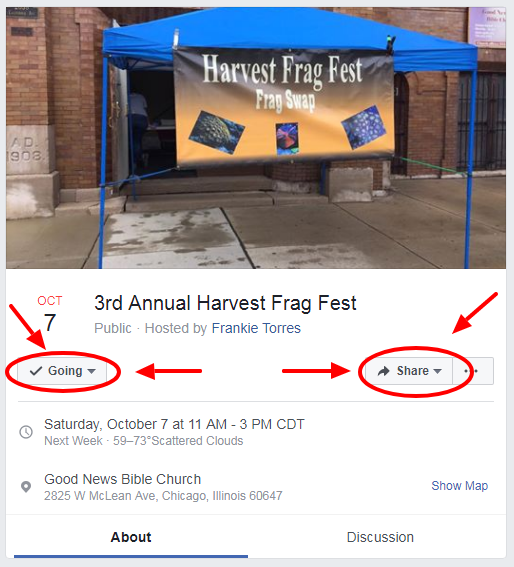 EVERYONE Please Remember to Mark "Going" or "Interested" on the Harvest Frag Fest Facebook Event Page.
It will help us get a good idea of how many people we should expect to come to the Frag Swap so we can plan accordingly.
Also, Please "Share" the Event on Your Facebook Page or any Reefing Facebook Groups that you are in as it will Help Get the Word Out about this Awesome Frag Swap.
Lastly, Please "Invite" any Reefing Friends that you have on Facebook.
https://www.facebook.com/events/4174997 ... discussion
Click on the Facebook Link Above for More Info.